If you are having a medical emergency, call 911
Clinic is closed and will open on Monday, January 13, 2020 at 0830.  Please email shs.wfu.edu if you have an administrative need and it will be routed to an administrator.  If you need to speak with a nurse while the clinic is closed, you can call the clinic 336.758.5218 and follow the prompts.  SHS partnered with FoneMed and you have access to an nurse that can assist you with medical needs.
Fall and Spring Semester Clinic Appointment Hours:
Monday – Thursday 8:15 am -5 p.m.
Friday 8:15 am – 4 p.m.
After-Hours & Weekends:
A nurse is available on site, with a physician on call.  Please click this link for SHS Clinic Calendar and Off-Campus Resources available Academic Year 19-20
Student Health is located on the ground level of the Wellbeing Center
---
Make an Appointment
To make an appointment, log into the Student Health Portal.
Not all appointments are available on the portal.  If you cannot find an appointment that meets your needs, please call the clinic at (336) 758-5218.
If you choose to walk in without an appointment, you will be offered the next available appointment on our schedule.  If that will not work, you have the option to be seen by a nurse, but you will have to wait until the nurse is available.  During busy clinic hours, your wait may be over one hour depending on patients ahead of you.
Contact Info
Location: Wellbeing Center, Ground Floor
Phone: 336.758.5218
Fax: 336.758.6054
Questions or Concerns?
Please email us at shs@wfu.edu
---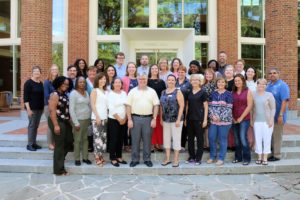 ---