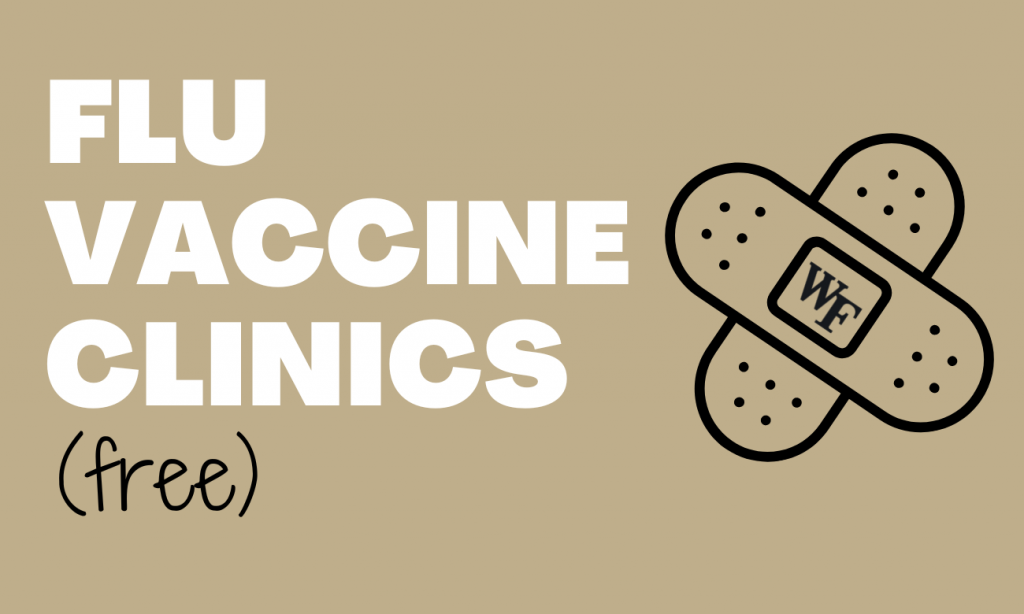 Student Health Service, in partnership with Wake Forest Baptist Medical, is once again offering influenza vaccine clinics on campus for students, free of charge. The clinics will be held on specific dates in September and October in Sutton Gym C407. Registration is required.
Clinic Dates: September 21, 23, 27 and 29, October 5 & 11
Important Details
Please register at least three business days prior to your selected clinic date.
You will receive a confirmation email once you register. If you do not receive one, please check your spam folder.
If you need to cancel or reschedule your appointment, please do so from the reminder email.
All vaccine is latex and preservative free and safe to administer regardless of mild/moderate egg allergy. If a student has a severe (anaphylactic) egg allergy it is advised they receive the vaccine at their PCP office. All vaccine is in single dose prefilled syringes.