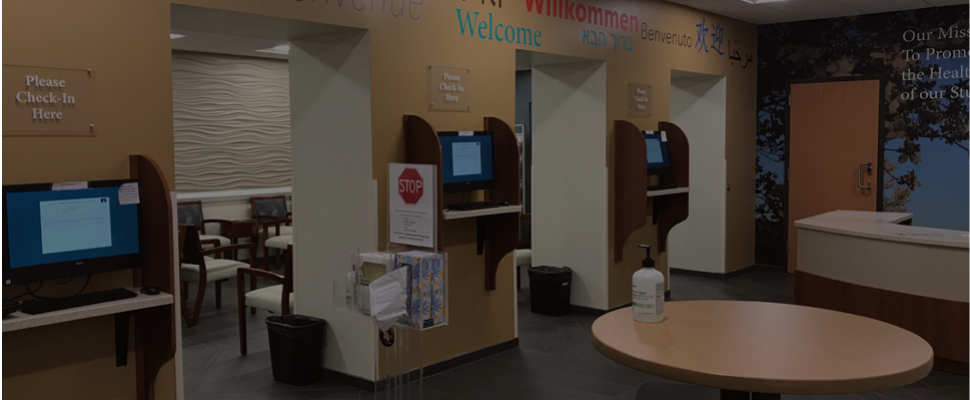 Before Your Appointment
Call before you come
To ensure the safety of our community, you please call us at 336.758. 5218 before you come.
What to bring
Student ID
List of allergies
List of medications
Before your clinic appointment
Please remember to arrive 5 minutes before your appointment and bring the appropriate documentation (See above). If you arrive more than 10 minutes after your scheduled appointment time, you'll be asked to reschedule.
Request an Appointment
apptshs@wfu.edu or 336.758.5218
Hours
Wednesday, Jan. 19: 10 a.m. to 5 p.m.
M-F 8:30 a.m. to 5 p.m.
Sa-Sun 12-4 p.m.
Pharmacy & Lab
M-F

8:30 a.m. to 5 p.m. (

closed 12:30-1:30 p.m.

)
Contact Us
336.758.5218
For admin questions shs@wfu.edu
Report Positive COVID-19 tests to shs@wfu.edu
In an emergency call 911
---
COVID-19 Contact
If you have questions about weekly asymptomatic testing or think you have been exposed to COVID-19, please contact Wake Forest BestHealth at: wfuwellness@wakehealth.edu or (743) 223-4217.
Other COVID-19 questions can be asked on Our Way Forward. 
What to remember
If you have medicaid, please tell the front desk staff checking you in
Visits may incur charges, check here for more information
Student Health Service does not participate or file any insurance policies
Notes
Allergy Alert – For the comfort and safety of others, please do not wear perfume or cologne to your appointment
To cancel an appointment – Use the Student Health Portal or call 336.758.5218