Student Health Service is committed to keeping the University safe and committed to promoting the Health and Wellbeing of students.
The law for immunizations for the State of North Carolina reads as follows:
G.S. 130A-155.1 Requires persons attending a college or university, whether public, private or religious, to present a Certificate of Immunization. The registrar of the college or university is responsible for assuring the required immunizations have been received by all new (undergraduate and graduate) students enrolling in the college or university.
The statute applies to all students except the following:
Students residing off-campus and registering for any combination of:
Off-campus courses
Evening courses (classes beginning after 5 p.m.)
Weekend courses
No more than four day credit hours in on-campus courses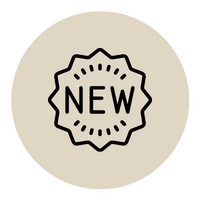 ---
Immunization Exemption Request
If you have a medical contraindication to receiving any vaccine, your physician needs to complete the University's Medical Exemption Request Form. This form will be reviewed for approval by clinical personnel at the Student Health Service. You will be notified of the decision through your Student Health portal within 14 days.
If your contraindication is not listed on the Exemption request Form

If your medical condition is not listed on the form⁠ and you or your physician believe that you have another medical condition that would be a contraindication to receiving a particular vaccine⁠ your physician will need to complete the DHHS 3995: Physician's Request For Medical Exemption form.

This form will need to include thorough medical documentation of the problem and justification of the recommendation that the problem would be a contraindication to receiving the required vaccine.

This form and records will be reviewed for approval by the University's Infectious Diseases Consultant and/or the State Health Director. You will be notified of the decision through your Student Health portal when the information is returned from the NCDHHS.

Information about Religious Exemption Requests

There is no form for requesting religious exemptions in North Carolina. To claim a religious exemption, the person requesting the exemption must write a statement of their bona fide religious objection to immunization, including the name and date of birth of the person for whom the exemption is being requested. This statement should be submitted to Wake Forest University in place of an immunization record via the Student Health Portal or e-mailed to hiif@nullwfu.edu for review.

More information about immunization requirement exemptions for the State of North Carolina can be found on the NCDHHS website.

Information for International Students traveling to the US

Wake Forest will assist students who need to receive required vaccines, including the COVID-19 vaccine, if approved vaccines are not available in your home country.

If you are unable to access required vaccines in your home country or if you have received a vaccine not authorized by the FDA or WHO, you must notify the Student Health Service of your intent to comply with our vaccine policy:

Email hiif@

null

wfu.edu
Use the subject line of "International Student Vaccine Extension"
In the body of the email, indicate your anticipated arrival date in Winston-Salem so our clinical staff can begin working with you on your immunizations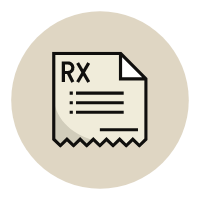 ---
How to Upload Documentation
Completed documents (including Health Information & Immunization and, if applicable, exemption request forms, should be uploaded to the secure Student Health Portal.
Steps to Upload Documentation

Login to the Student Health Portal using your WFU credentials.
Note: If you're unable to login to the portal or load the page, try connecting to WFU VPN.
Click "Document Upload" at the top.
Choose the correct documentation from the drop down menu (pictured above for reference).
Attach a clear photo of your documentation.

If you receive an error message indicating your file is too large, export your image as a PDF and try again.

Vaccine documentation must include your name, the vaccine you received, the date(s) you received it. Follow the same process for your first, second and booster doses, if applicable.
Exemption request documentation must include required signatures (of the student, guardian if student is under 18, and medical provider for medical exemption requests).
Hit "Save."
You will see an Upload Successful message if your file has been submitted correctly:

How to Check Status of Documentation

The status of your documentation is available in your Student Health Portal.

For new students: once you log into the portal with your WFU email address, an IMMUNIZATION COMPLIANCE banner (pictured above) will appear at the top of your screen with your current status.

If you see green checkmarks for all required vaccines in the IMMUNIZATION COMPLIANCE banner, you are in compliance with University policy. No further action is needed.

If you see any red Xs for required vaccines in the IMMUNIZATION COMPLIANCE banner, it either means you are not yet in compliance OR that your documentation was recently submitted and is still processing. You should check your Secure Messages in the Student Health Portal to see if any additional information is needed.

Please allow at least three (3) business days from when you submitted your documentation before checking to allow for processing. If you submitted your documentation through the portal upload, you should have seen an "Upload Complete" message if your file went through successfully.

If you tried to upload your documentation more than three business days ago and it is not showing in the portal, you should re-submit your documentation using the instructions above.