Main Content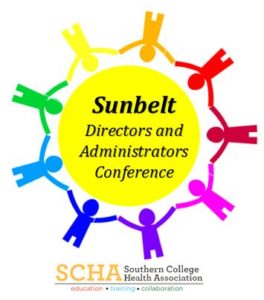 Thank you for attending Sunbelt 2019.   Here are documents that have been provided and shared.  I hope you had a great meeting.  Please tell others about this conference.  See you next year.
Sunbelt 2020 will be held in Charleston, SC on July 15 – 17.  Cost is $150.00 and it will be held at the Mills House Grand Wyndham Hotel.
SUNBELT DOCUMENTS
---
Shared Documents:
Georgia Southern University  SHS Impact Statement Impact Statement – 2017-2018
Notre Dame UHS Impact Statement
University of Rhode Island Health Services Impact Statement 2018-2019
---
Sewanee University email to faculty/staff regarding Important Communication About Vaccinations and Prevention of Health Risks 
Notre Dame University Sensitive Exam Chaperones Policy
Wake Forest University Wellspaces Link for Faculty Staff Office Wellbeing Initiative
ACHA HIV Pre-Exposure Prophylaxis (PrEP) guidelines
University of South Carolina Healthy Campus Summit October 11, 2019
Augusta University  Measles Exposure Procedures
East Carolina University  Eligibility Policy – June 2017
University of North Carolina Charlotte Chaperone materials:
Bridge Walk Picture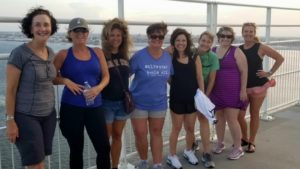 Please do not hesitate to contact me if you have any questions.
Treasurer, Southern College Health Association